Board of Directors – Executive Committee
Andy Wirth
Chairman
Andy Wirth was voted into the role as Chairman of Special Ops Survivors in February of 2019.  Andy is an experienced executive leader with proficiency in all aspects of building high performance organizations and leadership teams for and within mid-size and large operating companies.  Mr. Wirth has decades of executive experience at the strategic level with complex and comprehensive business development, business turn arounds, restructuring and mergers and acquisitions, including working within and on behalf of private equity and with strategic level development projects. 
Andy retired in Spring of 2017, however came out of retirement in June of 2018 whereby he assumed an executive leadership position on the Ownership Committee of Lone Mountain Land Company and he resides in Montana, where the company is headquartered.  His background includes executive level responsibility for multiple operating companies functioning within risk-intense environments, including his prior position as President & Chief Executive Officer of Squaw Valley Ski Holdings, the parent company of Squaw Valley and Alpine Meadows Resorts. In 2017 he helped build The Alterra Mountain Company, with market capitalization of approx. $5.5b.  Mr. Wirth attended Colorado State University, the University of Edinburgh and has attended a variety of Stanford University Executive Education programs.  He is currently enrolled in the University of Southern California Marshall School of Business MBA program.  Andy also serves on the board of directors for SEALKIDS, The United States Ski & Snowboard Team, and the High-Fives Foundation.  He is an avid horseman, trail runner, triathlete, alpinist, skier and snowboarder.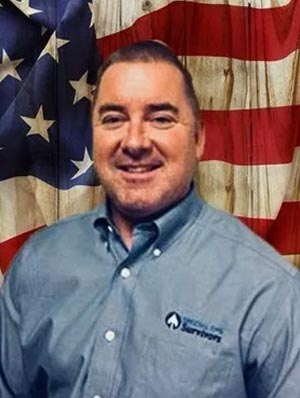 Neal Keohane
Vice Chairman
Neal Keohane rejoined the Special Ops Survivors Board in 2014 bringing an extensive business and volunteer background that includes several years previously serving with Special Ops Survivors, circa 2003. (The organization was known as the United Warrior Survivor Foundation at that time.) Neal's career in the private sector included executive level positions in the investment banking sector including senior positions with Merrill Lynch and Morgan Stanley, where he held the position of First Vice President of Investments. While at Morgan Stanley, he and his business partner managed over $300 million in assets.
After Neal stepped away from the investment banking sector, he took an executive business development role with an international trading company primarily operating in China. Over the past 16 plus years Neal has dedicated his time and energy to volunteer work primarily with Special Ops Survivors. He has also spent time serving his community by mentoring children and young adults with special needs from an Inner city.  He also was an assistant Freshman football coach and assistant coach for a prolific powerlifting team that had state, regional, national and world champions.  Neal Resides in Lakeville, Massachusetts with his wife Xing and their beloved border collie / lab mix.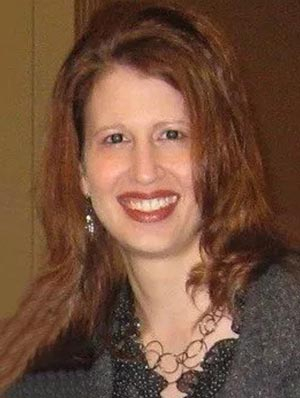 Laura Lapeze
Treasurer
Ms. Laura Lapeze serves on Special Ops Survivors Financial Stewardship Commitee utilizing her vast experience as the Chief Financial Officer for the Treasury of the State of Louisianna. She plans, directs and administers the State of Louisianas cash and fiscal management system. Additionally, she directs the receipt, custody, investment accounting, and disbursement of public funds, currently estimated to be$7.1 billion, for the State and oversees the States major local government distribution programs. It is these unique skills that make her such a valued assest to the Special Ops Survivors Board.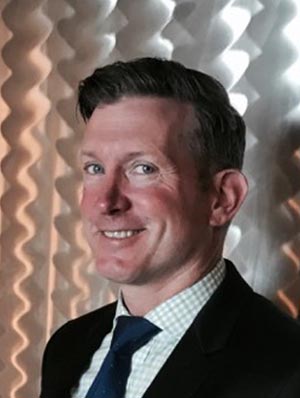 Rob Neitzel
Secretary
Rob was commissioned as an Army Officer and spent the 21 years in Airborne, Ranger, and Special Operations Units leading elements ranging in small size (33) to multi-national forces (thousands) in combat zones around the world in support of the Global War on Terror.
Upon retirement Rob served as a Managing Partner in a consultancy firm and currently is the Vice President of Operational Excellence at Spartan Race.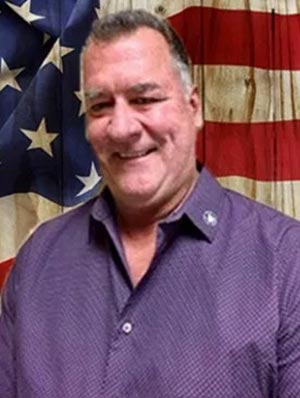 Herbert Wilmer
Board of Directors
Dr. Bert Wilmer received both his undergraduate degree in Economics in 1978 and his Doctorate of Dental Surgery in 1982 from the University of North Carolina. He served active duty in the Navy from 1982 to 1985 and was awarded the Navy Achievement Medal. He remained in the Reserves for 5 years while starting his private practice in Denver, NC. Bert and his wife, Laura, have been married 36 years and have one son who served 6 years in the Army as an artillery officer. After their son returned from his two deployments, Bert and Laura began funding a fishing trip for soldiers returning from deployment. The trips are hosted by Hank Parker, a professional bass fisherman, and featured on his tv show every year. Through their interaction with these soldiers, some of whom are a part of Special Ops Survivors Outdoor TEAM, Bert and Laura learned about Special Ops Survivors. Bert and Laura reside in Stanley, NC.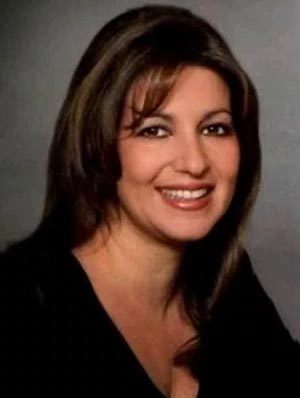 Kathy Humphreys
Programs Chair / Board of Directors
Kathy serves as our Programs Chairman helping to ensure that the programs and services we provide are meeting the needs of the population we serve. Kathy has a vast knowledge of Survivor and Grief based on her personal tragedy of the loss of her own hero, Navy SEAL Michael Koch, and her training in grief support for the US Naval Special Warfare community. She has volunteered and served as a NSW Ombudsman when her current husband was Active Duty. Now she serves as the Commands' Gold Star Co-Ombudsman with Christina Valentine. She also Co-Lead a Military Wives Bible Study at Spring Branch Community Church. Kathy has been a Realtor for the past 15 years. Kathy and her mother are the Inglis /Howell team and rank as one of the top selling teams in Hampton Roads. Prior to that, she was in Retail Management for 15 years. Kathy embodies the Special Ops Survivors ethos and has done an amazing job of turning her tragedy into triumph and putting her unique skills to great work in serving her fellow Survivors.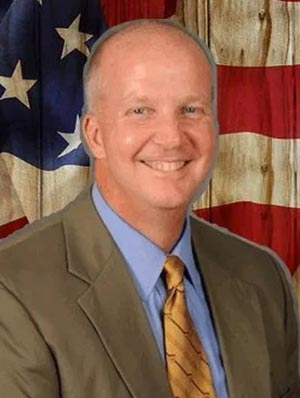 Chuck Steedman
Events / Board of Directors
Charles H. (Chuck) Steedman has been with AEG since June of 2008, and since July of 2018 has served as AEG Facilities LLC Chief Operating & Development Officer, overseeing the company's day-to-day operations of stadia, arenas and convention centers around the globe. He directly manages the Company's financial, content development, operational, commercial and human resources divisions and plays a significant role in business development domestically and abroad. He also is responsible for driving innovation both corporately at AEG and with the respective venues globally. From March 2014 to June 2018, he served as the Company's Chief Operating Officer.
Steedman is a member of The Anschutz Companies Data Steering Committee and has been driving the Company's advancement in Big Data focusing on the creation of business intelligence and analytics surrounding customer acquisition and retention. In addition, he serves as a member of AEG's Operating, Cyber Security Risk Management and Technology Governance committees.
Upon joining AEG, Steedman served as Senior Vice President and General Manager of AEG Connecticut LLC until 2013. In that role, he was responsible for overseeing all business activities of the 16,200-seat XL Center (formerly the Hartford Civic Center) and the management for 40,000-seat Rentschler Field. Steedman also lead business management of the Hartford Wolf Pack / Connecticut Whale of the American Hockey League, the New York Rangers' top minor league affiliate. Chuck has a huge heart for Special Operations families and this position gives him the opportunity to give back to the Special Operations Community.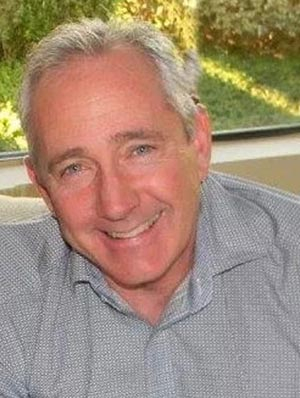 Eric Knirk
Co-Founder, Past President, Board of Directors
Eric Knirk is an industrial real estate agent for Fremont Development Company in Los Angeles. Eric was introduced to Special Ops Survivors when he walked into McPs Irish Pub in Coronado in 2003 and saw a flyer for the first fundraiser a few weeks prior and contacted a Navy SEAL. After several conversations, Eric convinces him to start a non-profit for the families of fallen SOF. Eric served as the first Vice President and served as the Board President while the Navy SEAL deployed for six months at a time from 2006-2012.
Eric went to Arcadia High School and graduated from Long Beach State, and University of California Irvine. Eric still works as a Partner at Fremont Associates/Fremont Development and Owner, EKCO INDUSTRIAL PROPERTIES, INC. Eric has been married to his lovely wife Julie for over 25years and has three beautiful children Blake, Brook, and Baily. The Knirk family is proud to call Oregon home!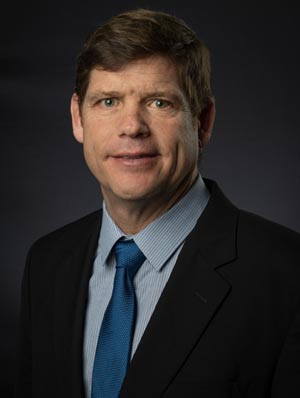 Robert E. Smith, Captain, US Navy (Retired)
Board of Directors
Captain Bob "Bam Bam" Smith, a native of Pittsburgh, PA, served as a US Navy SEAL from 1989 to 2019. He currently owns his own consulting business, RES Solutions, focused on incorporating advanced technology in support of US National Security objectives.
Captain Smith graduated from the US Naval Academy in 1989, completing the arduous Basic Underwater Demolition/SEAL (BUD/S) training in 1990 and received his first assignment to SEAL Team Three. His most recent assignments include the Senior Military Advisor to the Secretary of the Navy and Special Advisor to the Under Secretary of Defense for Intelligence on strategic application of algorithmic warfare and operationalizing artificial intelligence.
Throughout Captain Smith's 30-year naval career he served on East and West Coast SEAL Teams with deployments to Asia, Europe, Africa, and Latin America. He served as the commanding officer multiple times to include CO of Naval Special Warfare Unit TWO in Stuttgart, Germany, CO of Special Operations Command Forward – East Africa in Djibouti, and CO of SEAL Team TWO where he received the Navy's Admiral James B. Stockdale Award for excellence in leadership. Smith also served as the Commodore of Naval Special Warfare Group TWO responsible for all East Coast SEAL Teams.
Smith's combat leadership includes multiple deployments in support of Operation UPHOLD DEMOCRACY in Haiti, Operation ENDURING FREEDOM in Afghanistan and East Africa, and Operation IRAQI FREEDOM.
Smith's other assignments include the Navy Staff as the SEAL Officer and Enlisted Community Manager, responsible for development, management, and implementation of manpower plans and policy for over 4,000 personnel. Additionally, he was assigned to the Office of the Chairman of the Joint Chiefs of Staff, Deputy Director of Special Operations as the Current Operations Division Chief.
Captain Smith holds two master's degrees, an MBA from Baker University in Baldwin, KS and a Master's in Military Arts and Science from the US Army School of Advance Military Studies. He is also a graduate of the Defense Language Institute where he studied French. He and his wife, Cindy, are the proud parents of their son Bobby.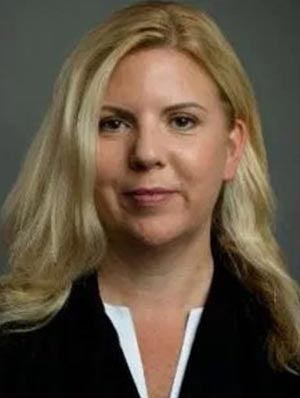 Amanda Gordon
Board Member
Ms. Amanda Gordon provides independent consulting services and owns a small business based in Alexandria VA. She previously spent 20 years advising on transnational and other matters, working with the financial services industry and for the US Government. Amanda has a Bachelor of Arts with Honors in History from Trinity College and a Joint Juris Doctor and Master of Business Administration from Boston College.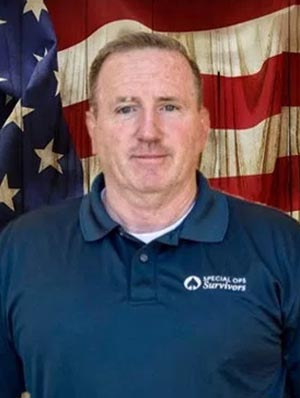 Colonel (Ret.) Edward "Tim" Nye
Public Affairs
Colonel Tim Nye retired on December 1, 2013, as the Director, Special Operations Public Affairs, U.S. Special Operations Command, MacDill Air Force Base, FL after 32.5 years of combined Marine enlisted and Army commissioned service. In retirement, Nye consults with Spartan Race, Global Special Operations Foundation, and a number of military-focused charities. Nye also contributes interviews and analysis to Spartan's weekly podcast SpartanUpPodcast. During his career, Nye served in various units including the 75th Ranger Regiment, 7th Special Forces Grp, Joint Special Operations Command, US Army Special Operations Command, and the US Special Operations Command. Nye holds a Masters of Military Arts and Science and a Masters of Strategic Studies. He is married to Dr. Carla Nye, VCU and he has two children, Rachel Hildreth with the U.S. State Department and U.S. Army Captain Ryan Nye, 3rd Special Forces Grp. Nye joined the Special Ops Survivors Board of Directors in 2017 and now serves on the SOS Advisory Council.